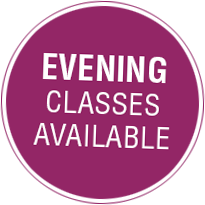 Practical Nurse
Licensed Practical Nursing careers across the country continue to grow. The variety of employment opportunities, the demand for qualified nurses, and personal career satisfaction are a few obvious reasons.
Licensed Practical Nurses (LPNs) perform a multitude of essential duties under the direction of a physician. LPNs provide basic bedside care, take vital signs such as temperature, blood pressure, pulse, and respirations, and document patient care in electronic health record systems. They provide direct patient care such as wound care, inserting, monitoring and removing urinary catheters, starting IVs for adult patients, and administering select medications. LPNs closely monitor patients and report adverse reactions to medications and treatments. In addition, LPNs collect samples for testing, perform blood draws and routine laboratory tests, and provide a comfortable environment for patients - listening to their concerns and discussing their medical care. LPNs can also supervise nursing assistants and aides under the direction of a registered nurse or any of the following who is authorized to practice in this state (Ohio): a physician, physician assistant, dentist, podiatrist, optometrist, or chiropractor.
Most Licensed Practical Nurses work in medical settings such as nursing care facilities, home health care centers, health care provider offices, clinics, hospice facilities, and hospitals.
Professional Skills Institute offers qualified classroom and laboratory instruction in combination with contracted clinical facilities, complete with the current instruments and equipment you'd find on your first day of work. In addition, the Practical Nurse program includes clinical training in actual medical facilities that will prepare you with the on-the-job skills you'll need as an important part of any healthcare team.
Program Details
Program length: 72 weeks, (six 12 week quarters)
Graduates earn a Diploma
Certifications
Graduates of PSI's Practical Nurse program are qualified to take:
NCLEX-PN - National Council Licensure Examination for Practical Nurses
Accreditation
National Level
Professional Skills Institute is institutionally accredited by the Accrediting Bureau of Health Education Schools (ABHES).
ABHES is recognized by the Secretary of Education as a national accrediting body determined to be a reliable authority as to the quality of training offered by the educational institutions and programs it accredits. It's approved and recognized scope includes degree and non-degree granting private, postsecondary institutions offering educational programs predominantly in allied health; and the programmatic accreditation of medical assistant, medical laboratory technician, and surgical technology programs. When you attend an ABHES-accredited institution, you are attending a school that has undergone a rigorous process that evaluates educational quality.
State Level
Ohio State Board of Career Colleges and Schools
PSI has been granted state approval to confer the Associate of Applied Science Degrees and program Diplomas. http://scr.ohio.gov/
Programmatic Approval
The Practical Nurse program is approved by the Ohio Board of Nursing (OBN), 17 South High Street, Suite 400, Columbus, Ohio, 43215-3413; telephone: (614) 466-3947; website: http://www.nursing.ohio.gov
Financial Aid
Financial Aid is available for those who qualify. Click here for Financial Aid information.
Curriculum Requirements
101-HMedical Terminology
102-HMath for Meds
103-HAnatomy & Physiology I
PN104Gerontological Nursing
PN105Fundamentals of Nursing
106-HStudent Success in Academics
201-HPrinciples of Psychology
PN202Pharmacology I
203-HAnatomy & Physiology II
PN204Medication Administration
PN205Medical/Surgical Nursing
302-HBasic Nutrition and Diet Therapy
PN304Mental Health Nursing
PN305Advanced Medical/Surgical Nursing
PN306Pharmacology II
PN307Electronic Charting in Nursing
PN401Job Readiness/NCLEX-PN Review
PN404Maternal/Infant Nursing
PN405Pediatric Nursing
Gainful Employment Disclosures
For complete information on our graduation rates, graduate employment rates, tuition and fees, median loan debt and other important program information for our Practical Nurse program, click here.
Retention and Placement for Practical Nurse
O*Net OnLine - Practical Nursing, Career Exploration and Job Analysis
Student Resources
Academic Catalog
Student Handbook
Disability and Discrimination Grievance Procedure