Obtain a Commercial Driver's License (CDL) with Training from Professional Skills Institute!
Clicking the "Get Info Now" button constitutes your express written consent to be called, emailed, and/or texted by Professional Skills Institute at the number(s) you provided, regarding furthering your education. You understand that these calls and texts may be generated using an automated technology. To stop texting, reply STOP to unsubscribe. Reply START to resubscribe.
Heavy truck and tractor-trailer drivers with a commercial driver's license (CDL) transport goods from one location to another. Driver schedules can vary widely depending on the type of route they travel. Drivers can travel local routes that can be completed within a day, or they can be assigned to longer trips that span several states and require several days on the road. Commercial drivers are required to adhere to state and federal safety regulations, and perform a variety of functions aside from driving. Drivers are responsible for securing cargo for transport, inspecting their vehicles before and after a trip, identifying and reporting mechanical problems, and maintaining a log of their hours.
At Professional Skills Institute, you will gain valuable tools and training including:
Introduction and Basic Operation
This course begins by preparing students for the written portion of the CDL test, which is required to obtain a CDL Learner's Permit, which is necessary for the on-road portion of the program. In addition, students will begin hands-on practice, in our driving range, with commercial vehicles, including vehicle inspections and practice backing, parking, and basic driving skills.
Road and Range
This course continues the hands-on practice of commercial truck driving. Students complete inspections and practice backing, parking, and driving skills. Students complete skills both on the range and out on the road, including night driving. Students prepare for the skills and driving portions of the Commercial Driver's License exam.
Begin training to obtain a Commercial Driver's License (CDL) today at Professional Skills Institute!
Are you tired of waiting? At PSI, we are here to help you achieve your goal of finding good jobs in the transportation industry. You can further develop your professional skills by meeting with the Career Services Department! We have full-time Career Services staff on campus who are available to our students and graduates in person, by phone or email to support them in the pursuit of career opportunities.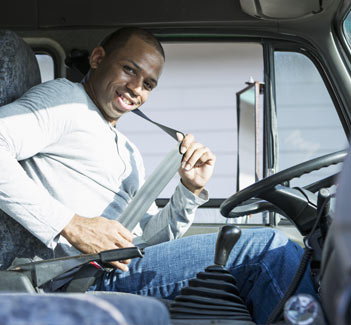 Commercial and Heavy Tractor-Trailer Drivers
5.7% expected growth rate in Ohio from 2018 to 2028
https://ohiolmi.com/Home/LToccOhio
6% expected growth rate nationwide from 2020 to 2030
https://www.bls.gov/ooh/transportation-and-material-moving/heavy-and-tractor-trailer-truck-drivers.htm#tab-6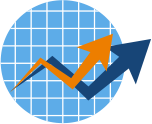 Graduates of PSI's Class A CDL Driving Program are qualified to take:
Commercial Driver's License Test (CDL)
National Level
Professional Skills Institute is institutionally accredited by the Accrediting Bureau of Health Education Schools (ABHES).
ABHES is recognized by the Secretary of Education as a national accrediting body determined to be a reliable authority as to the quality of training offered by the educational institutions and programs it accredits. Its approved and recognized scope includes degree and non-degree granting private, postsecondary institutions offering educational programs predominantly in allied health; and the programmatic accreditation of medical assistant, medical laboratory technician, and surgical technology programs. When you attend an ABHES-accredited institution, you are attending a school that has undergone a rigorous process that evaluates educational quality.
Program Costs*
$5,055.09 for tuition and fees
*The amounts shown above include costs for the entire program, assuming normal time to completion.
Note that this information is subject to change.